Asociacija MINTIES BITES 🇱🇹
Association MINTIES BITĖS is a youth organisation which aims at supporting young people in accessing education and training opportunities outside of the formal education system and insertion to labour market. Association's main aim is to support young people to improve their skills and competencies and the second aim is to improve their employability at a local, national and European level. In order to reach its aims the Association promotes, prepares, creates, develops, evaluates various educational, vocational, qualification improvement, non-formal training programmes, methodical materials, projects, social partnership networks for professionals and other society groups and individuals. The Association creates, encourages innovative and effective programmes: social inclusion; career guidance; professional rehabilitation and employability; gender equality, etc.
Asociación Valencia Inno Hub 🇪🇸
Valencia INNO HUB is a non-profit association, registered in the national register of associations. Valencia INNO HUB was created with the aim of bringing together talent and technology, and to this end we aim to promote entrepreneurship through all those actions that encourage the creation of an ecosystem of technology and knowledge generation conducive to fostering the creation of technology-based companies. At Valencia INNO HUB we firmly believe that a change of economic model is necessary to create a more competitive economy that generates added value, providing the necessary tools so that our companies can compete in international markets with variables other than price. International cooperation is the key to ensure constant development thanks to the exchange of good practices, experiences, successful learning and business models or training between young people, adults and entrepreneurs. The association collaborates with many partners from all over Europe in the development of international and local projects with an international character. Valencia INNO HUB also receives support from local organisations, both private and public. We are very proud of our network of partners that we have built up over the years. Thanks to our team of consultants, mentors, educators and experts in the field of entrepreneurship and other areas of business we continue to develop it and strongly believe in its contribution to our partners.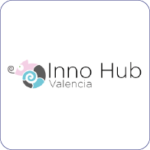 Association Mundus Bulgaria is a non-profit organisation established in 2017 in Bulgaria. We have experience working in the Youth and Adult sector, focusing on actions around entrepreneurship, education, sport, and sustainability. Our main mission is to promote non-formal education and its' achievements, as well as targeting communities susceptible to social exclusion. We're active in the field of international cooperative partnership projects, while also leading a national VET consortium. Through international projects and trainings we aim to improve social integration, to ease Youth's transition into the job market, and to support lifelong-learning in adults.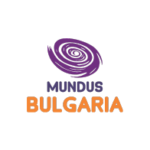 Innovation Hive is a private non-profit organization located in Greece, specialized in the fields of research and innovation. Our actions aim to enhance the economic and social cohesion of European societies while our goal is to find solutions to the new innovation challenges, achieve growth, sustainability and maximize the impact to the society. The organization's philosophy in order to achieve these goals is based on co-creation methodologies and a quadruple helix approach. The engagement of stakeholders from industry, science and society is aiming to create links between the businesses, the academia and the civic actors in order to develop a combination of knowledge, skills, tools, values and motivation. The final goal is to make the difference in local societies and to succeed at the highest level the principles of social innovation concepts.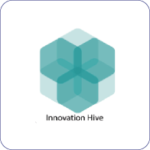 Institut pro regionální rozvoj 🇨🇿
The Institute for Regional Development is a non-profit company founded in 2010 by a platform of experts across a wide range of disciplines to promote the growth of European regions, international cooperation and education. The main objective of the Institute is to bring together segments of public, non-profit, academic and private institutions for the needs of specific project projects mainly in the areas of Environment and Ecology, Urban Development, Tourism, Human Resources, Employment, Education, and Health and Social. The Institute for Regional Development is an expert network that provides a broad portfolio of professional and analytical services in the areas that the individual experts deal with. These areas include in particular education, innovation, environment, youth work, transport, health, European integration and European regional policy.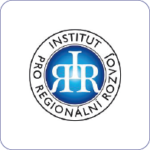 Jobalito is a new innovative private company created by a team of professionals with years of experience in the fields of European funded projects, marketing, technology, and research. The company, which is based in Cyprus, aims to offer an innovative employment, management, and business philosophy in Cyprus by fostering connections between stakeholders at various levels of the market and offering them the tools needed to develop and excel. Jobalito aspires to become a model organization as a social innovator and solutions provider for the future, by operating in the fields of media and dissemination as well as professional development, including employability.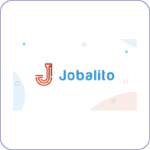 Connect Brussels is a non-profit organization, established under the Belgian Law on July 19, 2019. The mission of the organisation is to connect and encourage European youth to participate actively in daily civil life through creative activities, activism and volunteering. Its aim is to stimulate youth participation to the democratic political dialogue, empower the European identity through activities and reinforce a European youth culture that respects diversity, social pluralism and solidarity. The vision it aspires is to become the main connection hub for European Youth and Youth Centers in Europe, acting in the heart of Europe itself. By consolidating young people across Europe, Connect Brussels desires a unified Europe, promoting respect and equal rights for every culture and nation without any stereotypes.

This project has been funded with support from the European Commission. This publication reflects the views only of the author, and the Commission cannot be held responsible for any use that might be made of the information contained therein. KA220-YOU-2F7A8AC2
Copyright © 2023 Employ Me. All Rights Reserved